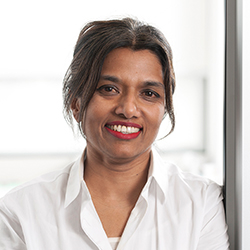 Dr Priya A Selva-Nayagam MBBS (Adel) FACD
Associate, Dermatology SA
Fellow of the Australasian College of Dermatologists
Fellow of the International society for the Study of Vulvo Vaginal disease
Member American Academy of Aesthetic Medicine
Member Australasian Society of Cosmetic Dermatologists
Senior Visiting Specialist, Queen Elizabeth Hospital, Woodville
Senior Visiting Specialist, Royal Adelaide Hospital
Profile
Dr Selva-Nayagam graduated in medicine from the University of Adelaide in 1986, undertaking her Dermatology training in South Australia and Bristol, United kingdom. She was awarded the Fellowship of the Australasian college of Dermatologists in 1995, the Fellowship of the International Society for the Study of Vulvo Vaginal disease in 2011, and is on the committee of the Australian and New Zealand Vulvo Vaginal society.
She enjoys and is involved in the teaching of medical students and junior doctors at the University of Adelaide, Queen Elizabeth hospital and Royal Adelaide hospital.
Dr Selva-Nayagam has a particular interest in Cosmetic Dermatology, and is a member of The American Academy of Aesthetic Medicine and The Australasian Society of Cosmetic Dermatologists.