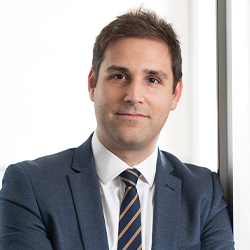 Dr Simon Khoury MBBS (ANU) B.Psych FACD
Dermatologist, Dermatology SA
Staff Specialist, Flinders Medical Centre
Staff Specialist, Queen Elizabeth Hospital
Fellow of the Australasian College of Dermatologists
Profile
Dr Khoury is a graduate of Australian National University and trained in Dermatology in South Australia, spending time in all of Adelaide's specialist units. He is a published author is several academic journals and is a member of staff at the Flinders Medical Centre and Queen Elizabeth Departments of Dermatology where he supervises complex medical dermatology and skin cancer surgery.
Dr. Khoury enjoys general dermatology in both adults and children but has special interests in:
Skin cancer surgery, including flaps and grafts.
Sclerotherapy for superficial venous disease.
The treatment of hyperhidrosis with muscle relaxants.